Taking the First Step: Using Behavioral Economics to Help Incarcerated Parents Apply for Child Support Order Modifications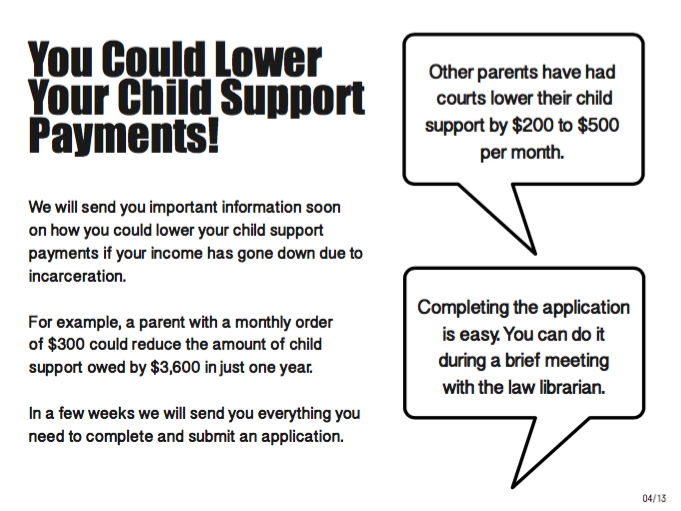 This nudge has been developed and tested by Mary Farrell along with Caitlin Anzelone, Dan Cullinan and Jessica Wille.
Introduction
The Behavioral Interventions to Advance Self-Sufficiency (BIAS) project was the first major opportunity to apply a behavioral economics lens to human services programs that serve poor and vulnerable families in the United States. The project examined a variety of problems and attempted to address them through behavioural interventions. For example, when parents who owe child support are incarcerated, they have limited ability to make payments, which can lead to the accumulation of significant child support debt. In Texas, these parents can apply for a modification to their order, which may reduce the amount they have to pay. The Texas Office of the Attorney General (OAG) Child Support Division had previously mailed parents information about this option, but less than a third of these parents applied for a modification. The goal of this BIAS intervention was to increase the number of incarcerated parents owing child support who applied for a modification.
Method
In order to successfully apply for a modification, parents need to open and understand the letter from the OAG, fill out an application and get it notarized by a law librarian and submit the application. Participation can drop at every step of the way. The BIAS team focused on several key bottlenecks early in the process: parents may avoid materials from the agency believing they contain negative information, be overwhelmed by the complexity of the information, or intend to respond but forget.
In order to address the identified bottlenecks, the team designed several changes to Texas' outreach. First, the OAG mailed parents a postcard to increase their awareness about modifications, before they received the full packet of information. Second, the existing packet of information was drastically simplified and pre-populated with information the OAG had on file. Third, the OAG sent another postcard a few weeks after the packet to remind those who had not yet responded.
Results
Participants were randomly assigned to either the program group that was sent the packet of behaviorally informed materials (n=941), or the control group that was sent the standard OAG materials (n=963).
The redesigned outreach increased the application completion rate to 38.7 percent, a statistically significant 11 percentage point increase over the control group's completion rate of 27.7 percent. The added behavioural components cost less than $2 per program group member.
Conclusion
The redesigned materials produced a statistically significant increase in the number of completed applications at relatively low cost. Program administrators hope that this is an important first step in a causal chain hypothesised to increase the likelihood that, on release, parents will resume supporting their children. A later BIAS test in Washington was conducted to partially replicate and build upon these findings.
Primary Institution – 

MDRC's Center for Applied Behavioral Science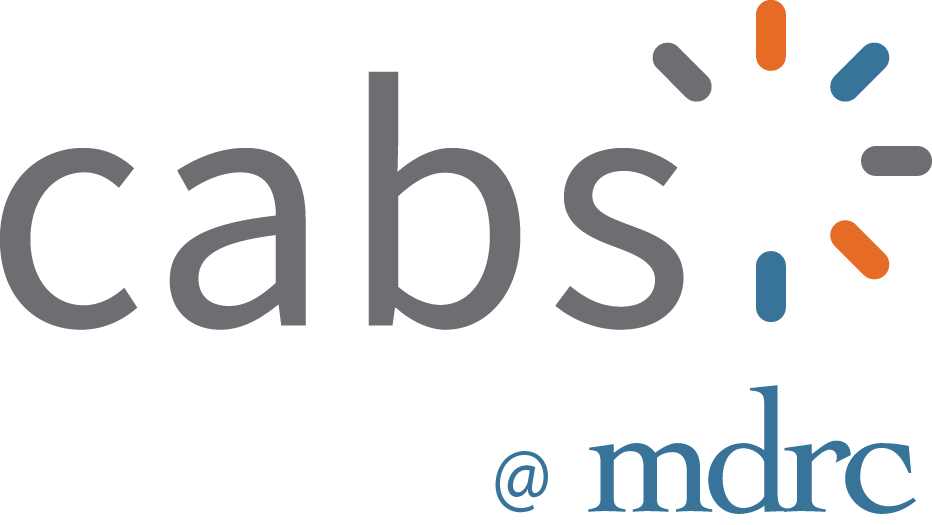 Secundary Institutions – 

MEF Associates, 

Office of Planning, Research and Evaluation, 

Texas Office of the Attorney General, Child Support Division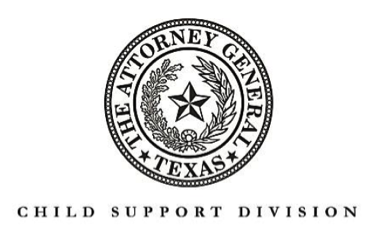 Taking the First Step: Using Behavioral Economics to Help Incarcerated Parents Apply for Child Support Order Modifications
Research
There has been given access to a report about this nudge. Here you can find more relevant information on the nudge. Report